Take exit 39 for Crenshaw Blvd. toward Torrance. It will take about 4.5mile to Lomita.
Turn left on Lomita Blvd. and prepare to stop in one block. You will see Towne Plaza on your right. Please click Google Map to get more information.
Towne Plaza
2418 Lomita Blvd. Suite C-1 Lomita, CA 90717
310-227-5130 TEL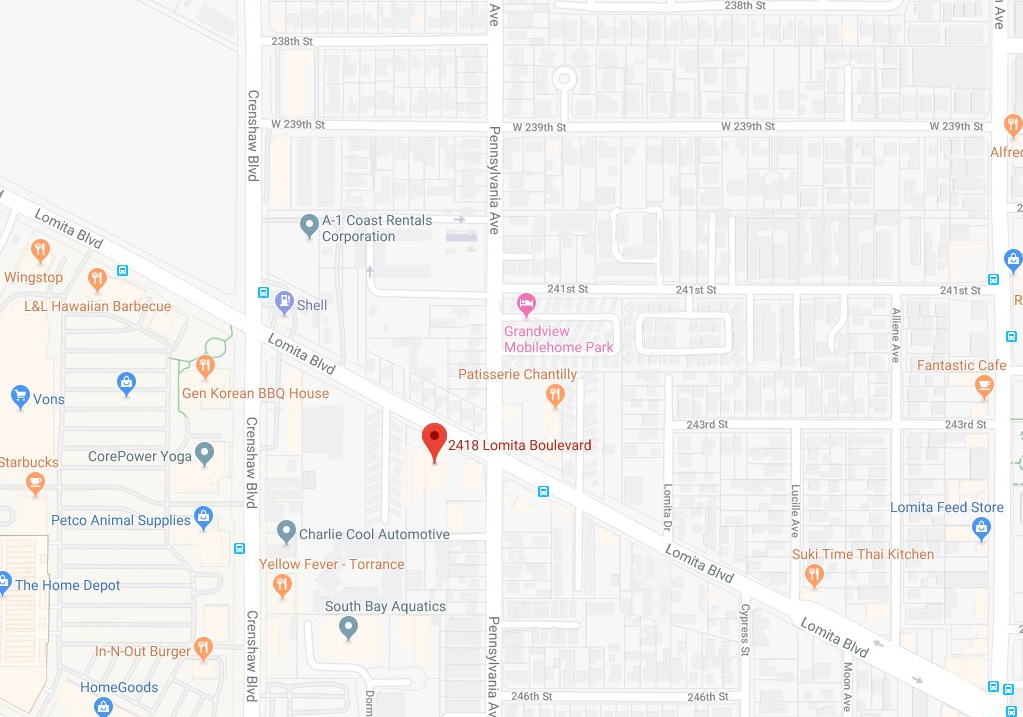 All rights are reserved by Eye Walk 2019.